TheLittLibrarian
My Dear Henry: A Jekyll & Hyde Remix - Review
*I received a digital copy from Feiwel & Friends via NetGalley. All views are my own*
I never read the original Dr. Jekyll and Mr. Hyde story. Growing up, it was one of those folklores you heard about and saw references splashed across pop culture media. So when I saw a "remixed" version of the cult classic making its way into Bookstagram, I had to jump on it. As part of Macmillin's "Remixed Classic" series, My Dear Henry: A Jekyll & Hyde Remix is, the latest drop from the Cinderella Is Dead author Kalynn Bayron.
"London, 1885. Gabriel Utterson, a 17-year-old law clerk, has returned to London for the first time since his life— and that of his dearest friend, Henry Jekyll—was derailed by a scandal that led to his and Henry's expuslion from the London Medical School. Whispers about the true nature of Gabriel and Henry's relationship have followed the boys for two years, and now Gabriel has a chance to start again.
But Gabriel doesn't want to move on, not without Henry. His friend has become distant and cold since the disastrous events of the prior spring, and now his letters have stopped altogether. Desperate to discover what's become of him, Gabriel takes to watching the Jekyll house.
In doing so, Gabriel meets Hyde, a a strangely familiar young man with white hair and a magnetic charisma. He claims to be friends with Henry, and Gabriel can't help but begin to grow jealous at their apparent closeness, especially as Henry continues to act like Gabriel means nothing to him.
But the secret behind Henry's apathy is only the first part of a deeper mystery that has begun to coalesce. Monsters of all kinds prowl within the London fog—and not all of them are out for blood..."
This story has much to unpack; this review may reveal some spoilers. So read at your own risk! My Dear Henry is about two black boys developing feelings for each other, but one begins to act strange and distant over time. Since this story takes place during the late nineteenth century, we're dealing with queerphobia, racism, and conversion therapy.
MDH had a curious reading pace but was ultimately slow-moving for me. We follow Gabriel, who was sent to school to become a doctor and immediately develops a crush on his schoolmate, Henry. One minute it was pleasant introductions and long awkward stares and glances between the two, and in the next scene, they're super familiar with each other with hints of a relationship during the summer break. The jump between "Hi" and "I care for you" and "Why is he ignoring me all of a sudden?" was so abrupt. I feel like I didn't get to know who Gabriel and Henry were as people and to each other. We missed a crucial development trying to piece together their relationship with each other while trying to discover the mystery of Henry's sudden personality change. Throughout the story, I read their chemistry as Gabriel being a lovesick puppy and Henry screaming, "Hold up! Whoa there!" as he ran across the street for fear of cooties. Of course, later on, we figure out why Henry had a sudden change of heart, but we'll get there.
I also thought it took too long to reveal the mystery behind Henry's behavior change. It was like dragging a stick through drying concrete. There was little action in the story. Even when everything came to light, it wasn't the Huzzah moment I thought I would see.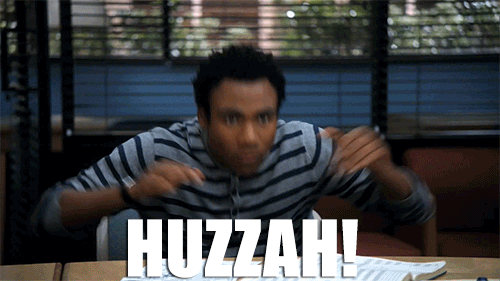 What I did like was the imagery Bayron litter throughout the text. When I thought you couldn't describe the excellence of black skin any better than what most writers come up with, Bayron creates magical allegories that will have you shopping in the shea butter community so that you can experience what that's like. My favorite part of the story was the reveal of why Henry became the monster. It's saddening what we do for others to please them, and it almost destroyed Henry in the process. I can't wait for ya'll to read this book so that we can dive deep into conversion theory topics.
Overall I rated this book 3-stars. As much as I love historical fiction novels, I've always struggled with Victorian-themed settings, and it is not my favorite point in history. This may or may not have taken away from my perception of the novel. Due to the slowness, I wanted to DNF this story more than a few times, but I hung in there to see the ending. The concept attempt impressed me the most about this series, and I hope to see more of this in future writing.
My Dear Henry: A Jekyll & Hyde Remix debuts March 7, 2023