TheLittLibrarian
It feels like I've been having a fantastic start to the new year with the books I've been selecting. This week I picked up The Black Kids by Christina Hammonds Reed. Her coming-of-age debut novel explores race, class, and violence through the eyes of a wealthy black teenager whose family gets caught in the vortex of the 1992 Rodney King Riots.
Ashley Bennett and her friends are living the charmed life. It's the end of senior year. Everything changes one afternoon in April when four LAPD officers are acquitted after beating a black man named Rodney King half to death. Suddenly, Ashley's not just one of the girls. She's one of the black kids.
As violent protests engulf LA and the city burns, Ashley tries to continue as if life were normal. With her world splintering around her, Ashley, along with the rest of LA, is left to question who is the us? And who is the them?
I was two years old when the Rodney King beating happened. I never got to experience the anger, and unjust people had when the cops were acquitted. Fast forward 20 years, I never felt so angry and helpless when George Zimmerman was announced not guilty for the death of Trayvon Martin. I never felt so disappointed in the justice system as I did when the verdict came down. It was then I realized that even though time and history have changed and shaped us, things have never changed for us—the black kids. Reading The Black Kids gave me an idea of how different people can absorb the news when it hits close to home.
Ashley Bennet is an interesting character. She is one of the luckier kids in the world who never had to experience what really goes on outside of her home. She's lived a very comfortable life due to her parent's parenting skills. So it comes as no surprise to me that her crew of friends are white and are oblivious to the brewing riots overtaking the LA area.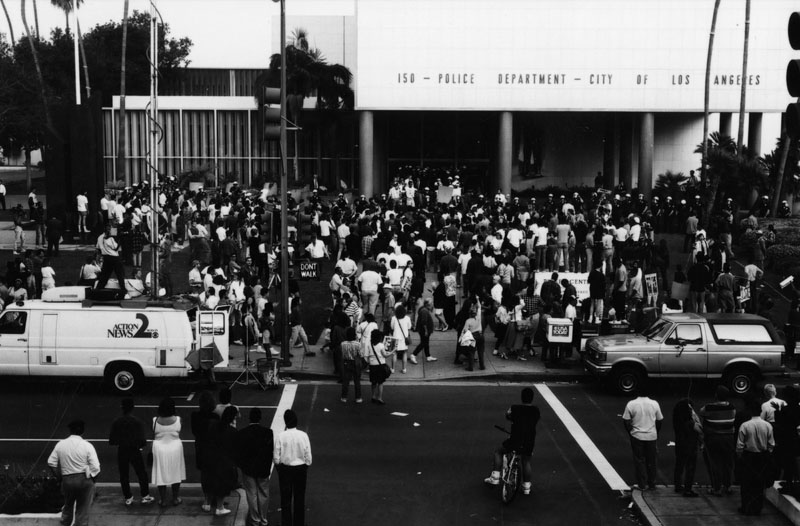 I like how Reed made up Ashley's character. She is clueless and frustrating and enlightened in every aspect of the book. Ashley never saw herself as one of the black kids because she never grew up like any of them. Yet, she knows she's one of the black kids when she interacts with her friends by way of the comments and jokes they say to her. We watch Ashley navigate her thoughts on how she feels when she sees the black kids all at one table with their fists in the air as a form of protest. Or how she brushes off comments and slurs from her best friends, just so she doesn't have to deal with it. How she takes the heat when her older sister is off being radical and what she deals with when her parents baby her to the point they don't believe when she's trying to tell them something real. Ashley goes through a whirlwind of changes in her perspective, and Reed captured it beautifully.
This book can be triggering to some as it touches on emotional topics such as police brutality, child abuse, racism, and classism. But I think everyone must read … not just the black kids. I believe this story can open up minds and start conversations on how people hang around people of color.
I rated this book a 5-star read. I can't believe I almost slept on this novel. This is an amazing debut from the author, and I can't wait to see what her next project will look like. Grab The Black Kids now and tell me what you think!
#TheLittLibrarian #review #HistoricalFiction #OwnVoices #YoungAdult