TheLittLibrarian
*I received an E-Arc from Ballantine Books via Net Galley. All reviews are my own.*
Violeta by Isabel Allende was one of my most anticipated reads for the new year, and I was lucky enough to get an Arc copy from the publishers. I just knew I would get a beautiful Spanish story about a woman and her triumphs. And I was right. Violeta was the thing that came right on time during this current pandemic situation, and I believe her story and ours will mirror how our future may become.
"Violeta comes into the world on a stormy day in 1920, the first girl in a family of five boisterous sons. From the start, her life will be marked by extraordinary events, for the ripples of the Great War are still being felt, even as the Spanish flu arrives on the shores of her South American homeland almost at the moment of her birth.
Through her father's prescience, the family will come through that crisis unscathed, only to face a new one as the Great Depression transforms the genteel city life she has known. Her family loses all and is forced to retreat to a wild and beautiful but remote part of the country. There, she will come of age, and her first suitor will come calling. . . .
She tells her story in the form of a letter to someone she loves above all others, recounting devastating heartbreak and passionate affairs, times of both poverty and wealth, terrible loss and immense joy. Her life will be shaped by some of the most important events of history: the fight for women's rights, the rise and fall of tyrants, and, ultimately, not one but two pandemics."
What started as a beautifully rich texted love letter to Camilo turned into a memoir that should be passed down to generations for ages to come. Violeta is a wholesome story about a girl's life, with exclusively detailed background information on other people's lives, politics, religion, agriculture, and war. So much so, I learned more about the world in 1918-1989 than I did in my history classes. Seriously read the passages on the Spanish Flu and compare notes. I'm pretty sure the answer to all the Coronavirus questions lies somewhere in the scare.
There is so much historical context between the Wall Street Crash, the Women's Rights movement, the war on drugs, the Cold War, etc. it's almost hard to keep up with the woman's life during it all. With all of what's going on in the world, Violeta is experimenting with love, loss, gains, and turmoil.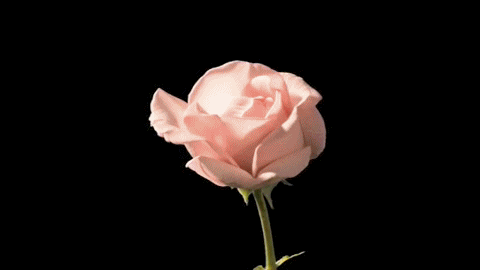 At some point, I did start to get bored with the book. The first half grabbed my attention immensely, but I was ready to get on with the story by midway through. I even skipped a few chapters to see how it ended (which it did gracefully). I didn't realize my view of the book was slowing down until a lightbulb went off in my head. I equated it with long hours at work and not enough personal time. Still, I think this is an elegant read.
Overall, I gave this book a 3.5-star. I did like the story until I got bored. The novel is heavily detailed, I cannot stress that enough, but it will drag. That shouldn't stop you from reading Violeta, though. There are glowing reviews for Allende, and I can see why.
#TheLittLibrarian #Review #HistoricalFiction #LiteraryFiction